An overwhelming 79.3 percent of children of divorce or separation in Canada end up under their mothers' exclusive custody. Only 6.6 percent live solely with their fathers, while 12.8 percent spend time equally with both parents.
These figures from the Department of Justice reflect only physical custody cases resolved with court orders. Nonetheless, they seem to indicate a gender bias in favour of women.
Whether or not that bias exists doesn't make children any less their fathers as they are their mothers. And there's no better time to realize this than now. With divorce rates rising across Canada, it helps to have well-balanced family laws to cushion the impact.
Luckily, in Ontario, fathers are equal with mothers regarding parental authority. Each time a father feels threatened about his parental rights, there are experts in family law ready to help.
Key Takeaways:
Canada followed the tender years doctrine up to the 1950s, favouring mothers over fathers regarding parental rights.
Gender role reversals in modern society spurred a significant shift in Canadian family law, which now accords equal rights between fathers and mothers.
A court may terminate a father's parental rights if it is in the best interests of the child. In cases such as stepfather adoption, a birth father may voluntarily surrender his rights.
A Background on Parental Rights Equality in Canada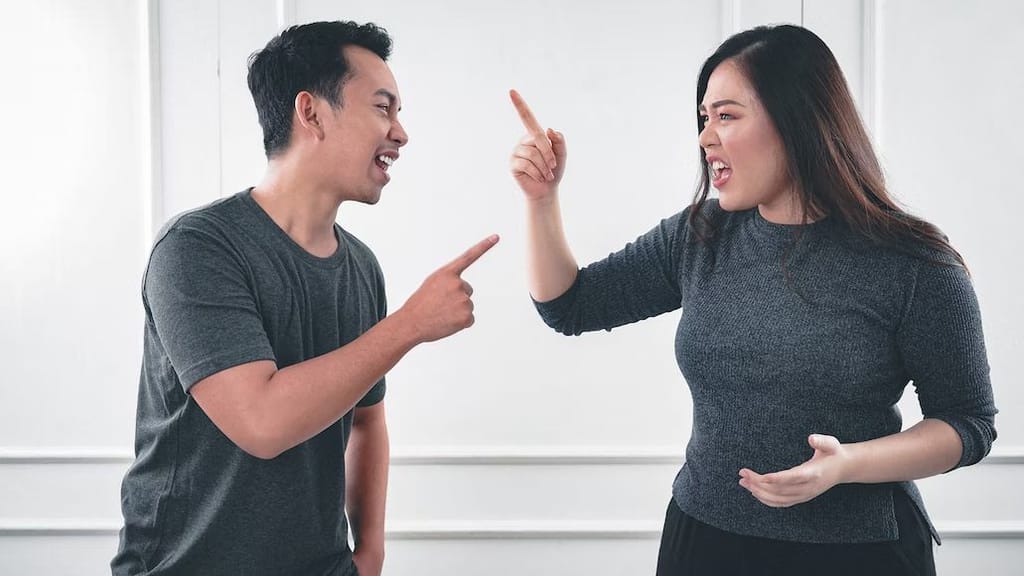 Image Source: Unsplash.com
Ontario divides parental rights evenly between divorced or separated spouses or common-law partners. However, it wasn't always that way. Until the 1950s, courts nationwide followed the tender years doctrine, awarding custody to mothers almost by default.
All that changed as modernization gave way to gender role reversals. As more mothers became interested in building careers, more fathers gave more time to care for their children. Eventually, Canadian family laws caught up with these changes, and Ontario's lawmakers passed the Children's Law Reform Act (CLRA) in 1978. Understanding fathers' rights and full parenting time in the province will require a good grasp of the CLRA.
BOOK A FREE CONSULTATION
Ontario's Children's Law Reform Act (CLRA)
The CLRA is Ontario's provincial law governing parental rights when couples divorce or separate. It is one of two fundamental family laws, the other one being the Family Law Act (FLA), focusing on spouses.
In 2021, the Ontario legislature revised the CLRA, aligning it with changes to the federal Divorce Act. The revisions helped prevent confusion between the CLRA and FLA.
Statutory terminology: custody, access, and guardianship
The CLRA hinges on three specific terms crucial to capturing its essence. These terms embody the gist of what fathers and mothers must know to understand their rights as parents.
Custody. The CLRA does not explicitly define custody but implies that both parents have equal entitlement. Custody comes with all parental rights and responsibilities, and the custodial parent must exercise those in the child's best interest.
Access. While also not expressly defined in the CLRA, it states that the parent with access rights can visit and receive visits from the child. Additionally, access includes the parent's right to know what's happening in every aspect of the child's life.
Guardianship, Under the CLRA, both parents have equal entitlement to guardianship. The court may appoint either the father or the mother to be the guardian of the child's property.
Custody vs. access arrangements
Whether or not the parents are cohabiting after the child's birth is irrelevant under the CLRA. But suppose they live apart, and the child stays with one parent with the other's consent, implied consent, or acquiescence.
In that case, it automatically suspends that other parent's custody entitlement unless the court says otherwise or both parents sign a separation agreement. However, that other parent's right to access remains.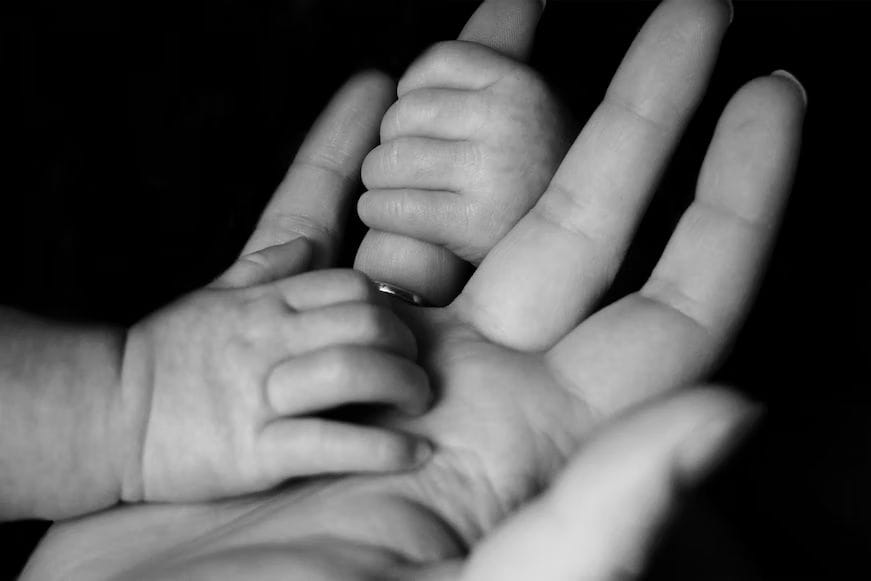 Fathers' Rights in Canada by Circumstance
Like all Canadian provinces, Ontario will protect a child's best interest above all when deciding on custody cases. When the father and mother agree to split their parenting duties, the child will spend time with each parent equally. However, not all parenting scenarios are the same for all fathers. Some have unique dynamics while still ultimately upholding the child's welfare.
Adoptive fathers
The rights and obligations of adoptive fathers are the same as those of biological fathers. The law will not treat them differently when they engage in a custody battle.
Unmarried fathers and paternity proof
The father's marital status does not matter in applying for sole or joint custody of a child. He will also have the same parental rights and obligations as a married father. That includes financially supporting the child as a custodial parent or access parent.
Unlike the married father, however, a single one will have to establish paternity before getting recognition under the law. Proving paternity begins with applying for a declaration of parentage.
The unmarried father can simply ask the mother to acknowledge him as the biological father.
If she is married, her spouse must sign a non-parentage statement. In case of a paternity dispute, the court will order a DNA test to determine the child's biological father.
Termination of a Father's Parental Rights
Ontario's courts value the role of fathers in child growth and development. However, they can terminate any father's parental rights when the conditions warrant it. In some cases, fathers may also voluntarily relinquish their authority over their children.
Grounds for termination
A court will only terminate a parent's rights when the child's safety and well-being are at risk. Below are the most common grounds for parental rights termination in Ontario.
Severe or chronic abuse, including sexual abuse
Lack of communication between parent and child
Substance abuse
Criminal convictions of the parent
Parental violations related to legal custody agreements and court-mandated childcare
Adoption-related termination
In some cases, a stepfather may voluntarily terminate his parental rights ahead of legally adopting a stepchild. However, the birth father must consent to the adoption, which would also terminate his parental rights.
Sometimes, the biological father will refuse to give up his authority. In this case, the court will decide whether terminating those rights is in the child's best interest. If so, the judge will order the termination but not before examining the stepfather's background.
Consequences of losing parental rights
One parent's loss of authority can tremendously impact the entire family. Here are the legal consequences of an Ontario court's termination of a father's or mother's parental rights:
The parent no longer has decision-making authority over the child's education, health, and other vital life aspects.
Another family may legally adopt the child.
If the parent outlives the child, the parent can't inherit any assets owned by the child.
The parent is still legally obliged to make child support payments.
BOOK A FREE CONSULTATION
Tips To Help Every Father Fight for His Rights
Technically, you don't have to fight for fathers' rights in Ontario, Canada, because federal and provincial laws guarantee them. But when you're dissatisfied with the current extent that you're able to exercise them, it's time to get to work. From correcting misconceptions to taking parenting classes to hiring a parental rights lawyer, there's a lot you can do to help yourself.
Avoid the court
Going to court for custody rights creates animosity between you and your ex-spouse or partner. You will perceive each other as enemies, which will only make resolving a case harder. Worse, you can become increasingly hostile to each other, hurting your kids more.
To avoid this scenario, skip litigation and go for mediation and arbitration instead. This way, you can be heard equally without beating each other to a custody award. The goal is only to agree and make things easier for everyone, especially your children. Additionally, litigation is expensive, so out-of-court options make practical sense.
Don't take the bait
Child custody and support cases can get heated, especially when the blame game starts. Your ex might say things that are not true or taken out of context. Avoid finger-pointing and expressing anger during a hearing if you are in court for a custody case.
Keep your cool and control your temper no matter what your ex says. Losing your temper can reflect poorly on you. Maintaining your composure shows that you have control over your emotions, which is a significant plus. Remember, a judge will assess your behaviour, affecting their decisions.
Take child support seriously, but don't stress about it
In Ontario, you pay child support based on three factors indicated on the provincial Child Support Table. These include the number of children you have, your annual pre-tax income, and your Canadian address.
In other words, the court will only have you pay an amount according to your capacity. You can even negotiate it down if you settle amicably with your ex.
Nothing can legally keep you away from your children in Ontario. If you're struggling with child support payments but make them when you can, don't worry about your rights. However, it would be best to avoid behaviour that might convince a judge to terminate those rights.
Take parenting classes
Even if you don't need them, take parenting classes for fathers. There's a good chance you'll learn something new that you can apply to your kids. It shows the court that you're going the extra mile to become a better parent in case of a dispute. Taking parenting classes proves you have your child's best interests at heart.
Forget "there's no such thing as fathers' rights in Ontario"
There's a common misconception that fathers' rights in Ontario don't exist. It started as a way to describe Ontario's child-friendly courts in a child-centric way. Instead of saying fathers have rights to their children, Ontarians say children have rights to their fathers, which is true.
Regardless, you have rights as a father in Ontario. There's no particular mom law or dad law, but those rights you have over your children are legally solid.
Don't make it all about rights
It's crucial to understand your rights as a father before you can fight for them. But it would help if you didn't make it all about your rights. It would be best to look at it as a parent thing, and you're trying to solve a problem instead of causing one.
Keep arguments about your children to a minimum and focus on illustrating to the court that you're a focused father. Most importantly, show them that you can do that without throwing shade on anyone, even your ex.
Get a decent home and permanent job
The court may investigate your day-to-day routine to help them assess your fitness as a father. They might check your living conditions, financial stability, and social habits. Clean up your apartment, keep your job (or get one), and avoid irresponsible social behaviour. Behave like a responsible father to maintain your parental rights to your children.
Hire a family lawyer
Hiring a lawyer isn't only a contingency for going to court. Even if you're planning to keep things between you and your former wife or partner, you can always use the help of a legal expert. With their mastery of family law, you can ensure that you're protected while you draw up an agreement.
It would be advisable to have someone give you legal insights and direction, mainly because your ex will probably have a lawyer herself. She may have good intentions, but her lawyer's legal strategy might jeopardize your rights without her realizing it. Whatever the situation, a lawyer can protect your rights.
How to Hire a Father's Rights Lawyer
Lawyers specialize in specific fields of law. A family lawyer has the necessary skills and knowledge to represent you as a father. But will any family lawyer do? Probably not. You'll want someone knowledgeable, experienced, and dedicated to fathers' rights specifically, and there are concrete parameters to consider.
Zooming in: a true fathers' rights lawyer
When looking for a fathers' rights lawyer, the overarching idea is to choose someone who has demonstrated commitment to fathers. You can find out just by asking a few questions.
For example, are they members of any of those fathers' rights groups in Ontario promoting equal parenting rights? Are they actively speaking out about issues that matter to fathers, such as shared parenting?
Have they published articles or books that delve into and provide solutions for post-divorce and separation challenges for dads? Do they have a solid team that helps fathers develop and maintain relationships with their children? These are basic yes-or-no questions, but their impact on your case can be significant.
General steps
When hiring a parental rights attorney, your first consideration is reviewing more than one candidate. With more lawyers for dads on your shortlist, you're more likely to find a great fit. Here are some considerations to help you with that:
Decide on the type of lawyer you want. Some lawyers belong to large legal firms, while others have small, independent practices. You can work with either with equal chances of success. The differentiator would be your trust in your lawyer, which is crucial for successful outcomes. If you trust your lawyer, they will know it and feel more emboldened to fight for you.
Seek recommendations from relatives, friends, or coworkers. This may be the quickest route to finding the best lawyer for you. These are people you know and trust, and they are most likely to give you helpful information. Simply Googling "lawyers for fathers' rights near me" won't cut it. It might even land you in trouble.
Find a negotiation-oriented lawyer. A negotiation-oriented lawyer employs alternative techniques in dispute resolution. Instead of taking an adversarial stance, they try to keep things out of court and adopt a friendlier, more holistic approach. This leads to lower costs, less stress for the parents, and happier children.
Set an initial consultation with each candidate. No amount of lawyer research or testimonials can replace a few minutes in a law firm's office and talking to them. Don't mind the cost. Most will charge you nothing for listening to an overview of your case. If they charge an initial consultation fee, it's usually nominal. Call the office, ask, and pay attention to how they treat you. That first call is usually an excellent indication of things to come.
Look for fit. Trusting your lawyer is one thing. Hitting it off with them is another. You don't have to be friends, but it's nice to have someone whose personality meshes with yours. Make an effort to get along with them, especially if they have an impressive track record of defending fathers. Good rapport with your lawyer boosts cooperation and makes a powerful positive impact on your results.
Check with the Law Society of Ontario. The Law Society of Ontario (LSO) has governed Ontarian lawyers and paralegals in the public interest since 1797. While private and for-profit, public interest law firms distinguish themselves as defenders of underrepresented people or causes. As a father, you want nothing short of a properly licensed lawyer in good standing with the LSO.
Did you know?
In Ontario, there is no minimum age at which children may choose a parent with whom to live. The court will always listen to their opinions before deciding what is best for their welfare. However, the older the kids are, the more weight their views will have on the judge.
BOOK A FREE CONSULTATION
Protect Your Rights as a Father With Nussbaum Law
Statistics may show that mothers have an advantage over fathers in child custody cases. However, it doesn't mean the law itself is at fault. In Ontario, the CLRA makes it clear: fathers have as much right to their children as mothers do.
Sometimes, a father's issues about parental rights boil down to someone's misinterpretation, ignorance, or even abuse of the law. Judges occasionally overturn an order for the custody of a child due to fraudulent evidence from the other party. At other times, the father simply doesn't fight hard enough.
It's not the fault of the law or society, but it happens. As a father concerned about your rights, you should be ready to fight for them. Nussbaum Family Law can help you understand and fight for your rights through a paternity lawyer in Toronto.
Contact us at Nussbaum Law, and let's discuss your custody issues. With our knowledge and experience in family law, we can provide the best legal aid from family lawyers in Toronto.
FAQs on Fathers' Rights
What happens if my ex-spouse or partner with custody won't let me see my kids?
A custodial parent cannot stop the access parent from spending time with their children unless ordered by a family court. Otherwise, the parent with custody can be found in contempt and ordered to pay a fine or go to prison. With repeated denials of the access parent's rights by the custody parent, the court may also reconsider the custody order itself. Suppose you submit evidence proving that you are more fit as a parent to receive custody. In that case, the judge may reverse that order.
If an Ontario court terminated my rights as a father, can I regain them in the future?
Yes, you can regain your rights as a father in most cases if you prove that your circumstances have changed for the better. In reinstating those rights, the court will check whether you have resolved the problems that led to the termination. Next, they will assess if you are now fit for the responsibilities of a father. Finally, the judge will ensure that your children will be safe with you once you get your authority back.
However, there is one exception. You can never regain parental authority if someone else has legally adopted your children.
What is a de facto parent?
When a married or unmarried couple divorces or separates, the parent with whom the children live is called a de facto parent. The term "de facto" applies when spouses or partners agree on the mother's or father's custodial rights without a court order. A de facto parent will also have decision-making authority that the other parent cannot override without a court order or formal agreement.